Exclusive 10 Week Release Strategy *GUARANTEED RESULTS*

Both of the following videos are interview clips from the artist Russ. Russ used a certain strategy early in his career to blow up and at the same time create an extensive catalog. In the clips he will explain exactly what he did and how he did it, and below them we will explain more in depth about how this strategy works and why it is extremely useful.
Source 1: https://www.youtube.com/watch?v=uuhg28fAPcU&t=2568s
Source 2: https://youtu.be/3IFZG2zNx7c

Take a look at how you have been releasing your own music:
Ask yourself these questions:
– How much time do I leave in between releasing albums?
You should be leaving a substantial amount of time in between your albums if you have more than one. If you haven't released an album yet, the strategy we will introduce today will be a perfect opportunity for you. Building hype through using time is something that a lot of artists are starting to take advantage of such as Lil Wayne with Tha Carter V, Travis Scott with Astroworld, Lil Uzi Vert with Eternal Atake & TheWeeknd with "After Hours". This is a powerful move if you execute it correctly and will ensure that your project has a massive first week.
– How much time do I leave in between releasing my songs?
You can essentially leave any amount of time between releasing singles. If you are going for a classic album rollout, you may want to drop 2 singles over the course of one month, and then one more the next month and then the album somewhere near the end of that second month. Rollout times for singles all depends on what you are trying to accomplish.
– How many songs did I drop last month?
Go and count the total amount of songs that you released last month. Simply knowing the amount of songs you average per month can help you start to know what works and what doesn't work in terms of releasing your music. This is because you can now start to test releasing more or less music the following month, and then analyze the difference.
– How many songs did I drop last year?
Go and count the total amount of songs that you released last year. Knowing this number can help you tremendously when coming up with a roll-out plan for the following year.
Is it the approach?
If you have a lot of albums / tapes out and still no traction , SWITCH UP the approach. The reason you are not blowing up could very well be in the way you are releasing your music and building hype. In the next section we will cover in detail a modified version of Russ's release strategy.
Breakdown of the original strategy:
This strategy consists of dropping one song every single Friday for as long as it takes to blow up. The premise is that keeping this consistency and treating every song like a hit will eventually land you a real hit. Whichever song starts doing the best numbers, you can start to adapt your music towards that one and you will eventually have an audience.

Since dropping a song every week for 2 years like Russ did is extremely challenging and many people can not keep that up, we modified Russ's strategy to make this easier for the everyday artist to implement. The modified version is that you take this strategy and put it into 10 week periods.
During the 10 weeks, you drop one song every single Friday. You can do whatever type of marketing you decide for each song, or you can simply leave the tracks alone and let the consistency do the work for you. We will cover great ways of marketing your tracks in the upcoming Module 4. We also encourage all artists to EXPERIMENT heavily with different sounds and maybe even genres during this 10 week period.
After the 10 weeks has concluded if you do not have a hit, you will go back and analyze which songs preformed the best, and start the process over again, but by making and releasing songs that are on the same vibe as the top preforming one. Now if you do land a hit during one of the weeks, you can either stop the process or continue to release for the rest of the weeks, this all depends on how big the success of the hit is.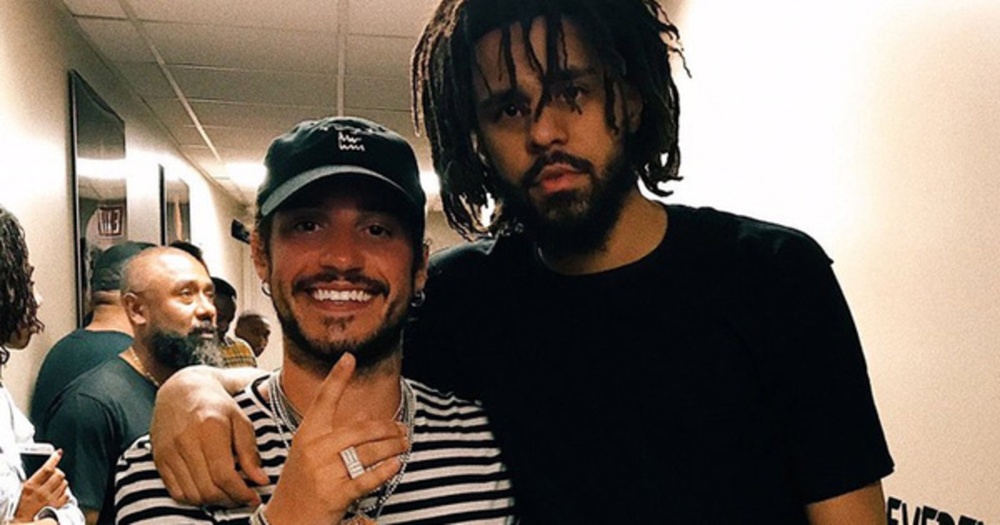 This strategy is guaranteed to do one of two things for you:
1. Blow You Up / Get Your Career Started:
First off, this strategy can legitimately work exactly how it worked for Russ, and help you get that initial first song blow up that everyone is looking for, and then you can start to build from there.
2. The Catalog Benefit
In the process of using this strategy, you are also creating individual assets that can all make you money at some point. As we talked about in Module 1, EVERY single song you release has the potential to make you money and even bring you Platinum or Gold plaques eventually. Owning your own extensive catalog will turn out to be the greatest thing you ever did for your career.
Nobody Wants To Listen To Your Mixtape:
As Russ says in both of the interview clips, nobody is really out here listening to full projects from unknown artists with no following. So if you are trying to blow up, it doesn't make sense to release full 12-20 track albums or mixtapes, because some of your hits may be buried in the albums and never see the attention they deserve.
What Russ noticed is that on every small artists albums on SoundCloud, it was always the first song that had the highest amount of plays. He drew the conclusion that everybody is down to listen to ONE song from a small random artist, and basically give them a shot.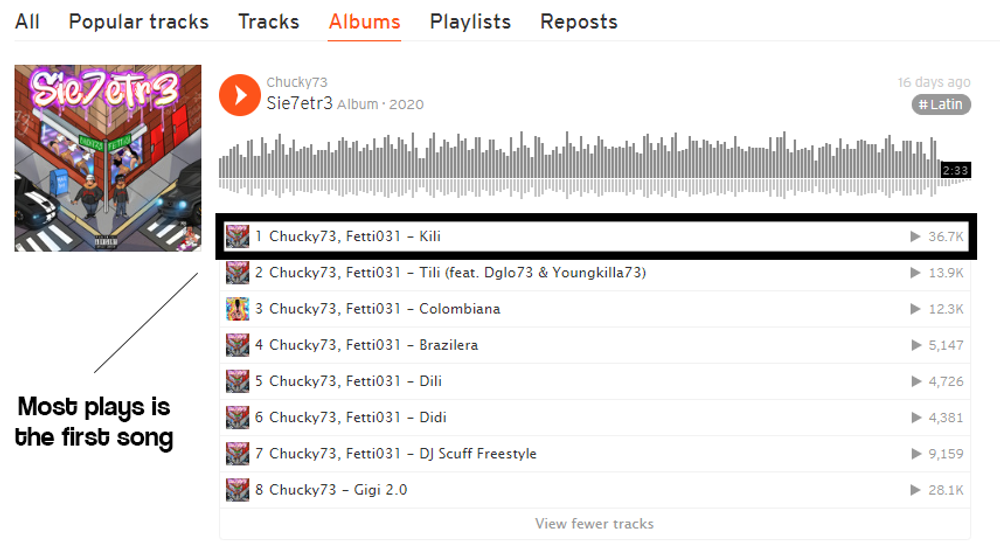 How To Actually Execute This:
The best way to execute this would be to disappear for a while from releasing music and stock up on a bank of at least 5 – 10 songs that you can have the comfort of releasing every week while you make other music. Ideally you would even want to complete 10 full songs and have them ready with dates of release assigned to each one. This way you can stay organized and map out exactly how you are going to execute the 10 week strategy. While you release those 10 songs over a 10 week period, you can be creating other music for the next 10 week period, in case you do not land a hit or gain major traction during the first 10 weeks.
Another point that Russ makes is that he didn't want to blow up and then have to scramble to make songs for an album. He chose to take some time off and bank 25 songs and ALSO have a rough draft of a full album waiting. This means that he could release music for 25 weeks (one song every week) and just chill and watch the numbers closely.
This strategy also lets your FANS determine which songs will be the lead singles for the album. Whichever 3 songs do the best numbers or that people enjoy the most, will be the singles to promote on the album.
This WILL Pay Off:
The results you will see on your tracks will be gradual, like Russ said. You may see little spikes but if you put in the years of preparation and work it WILL pay off. If you do the 10 week strategy 5 times, you are almost guaranteed to have one song that a lot of people are fucking with. Even better, you will have a total of 50 songs that can ALL make you money when you do blow up and fans start looking for more music from you, or looking into your older tracks.
AFTER you have executed this strategy once or a few times, this will make your power as an artist 10X stronger, here is how:
Many artists nowadays have a marketing team or label behind them from the start which they use to blow up on only their 2nd or 3rd track. The disadvantage to this is that a fan would never even be able to like you as their favorite artists because you literally only have 3 songs. Another disadvantage to blowing up extremely fast is that you will have no catalog at all, which means you will only be making money from a couple songs, and will most likely be forced to tour or sell merch for the bulk of your money.
On the other hand, if you use the Russ strategy to blow up and you capture just ONE fan who loves ONE song of yours, they will have a huge selection of other music you have made to listen to, which in turn will bring you more streams and most likely a frequent monthly listener.
Use foresight, preparation & self-belief:
As Russ says in the interview, NONE of this is happening if you as an artist don't understand the value in foresight (seeing/planning things before they happen), intense preparation & the value in self-belief. If you don't believe in your music there is no way in hell you will be able to make drop one song a week and blow up.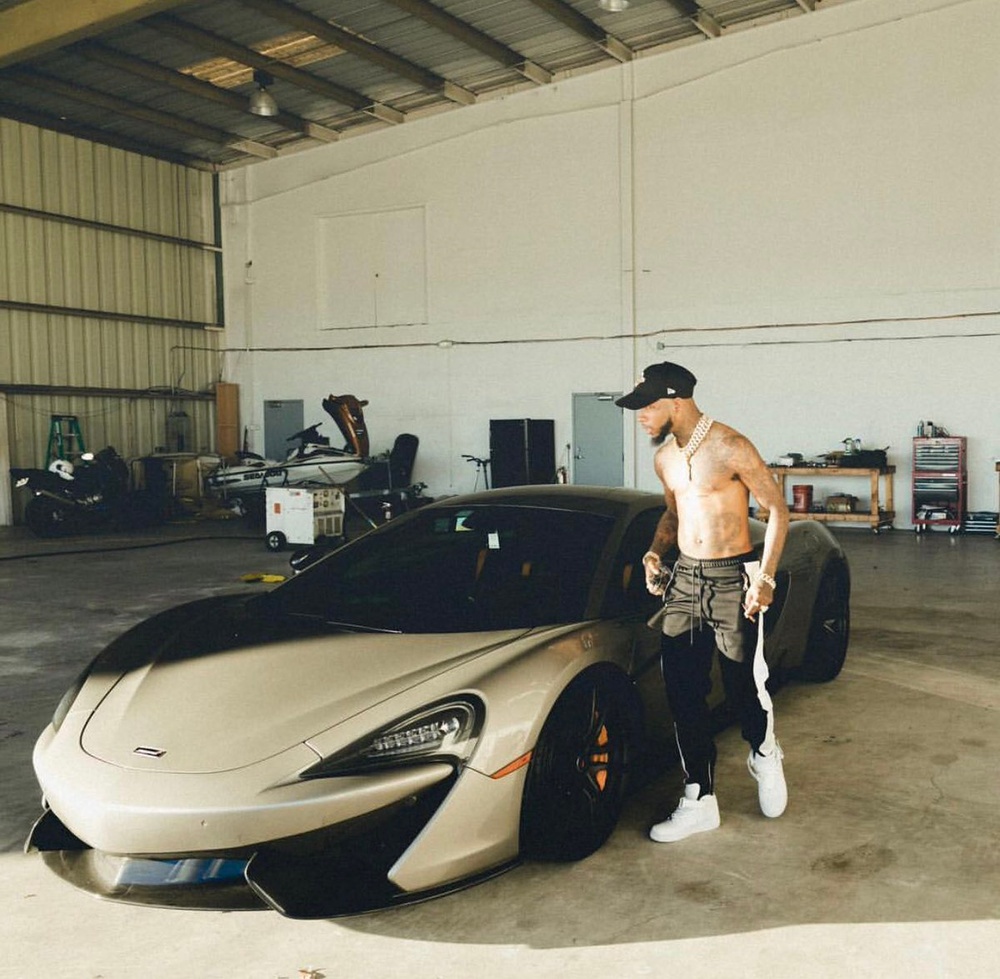 LEAVE A COMMENT