Guerilla Marketing On Instagram (Free Marketing Strategies)
Guerrilla Marketing
Guerrilla Marketing is an advertising strategy that focuses on low-cost  marketing tactics that yield maximum results. In this section you will be taught the best methods to spread the reach of your music without paying for advertising.
Instagram Guerrilla Tactics
Instagram can be used as a major tool to spread your music reach when done correctly, here are some of the ways to do this.
Commenting On Trending Posts In Your Niche
One easy way to get more some more exposure to your Instagram is to comment on trending posts. This is a very simple but effective strategy. First you need to find hashtags that relate to what you do, so in the case, rap. Go to the biggest hashtags you can find that relate to rap. You want to use hashtags with over 1 million posts for this strategy. Next go to the top / featured posts on those hashtags and leave a genuine comment on the top 9 posts. Many people who try to use this strategy comment something to self promote their own music. Don't do this, people don't like to see "self promotion." Rather, go ahead and leave a genuine comment that relates to the post, and at the end of the comment simply relate it back to your own music. Since these posts are trending on the hashtags, they are getting a lot of organic reach / traffic, many people will read the comments and if you have made a genuine and good comment, they will likely be curious about who your are and the music you make, leading them to visit your profile.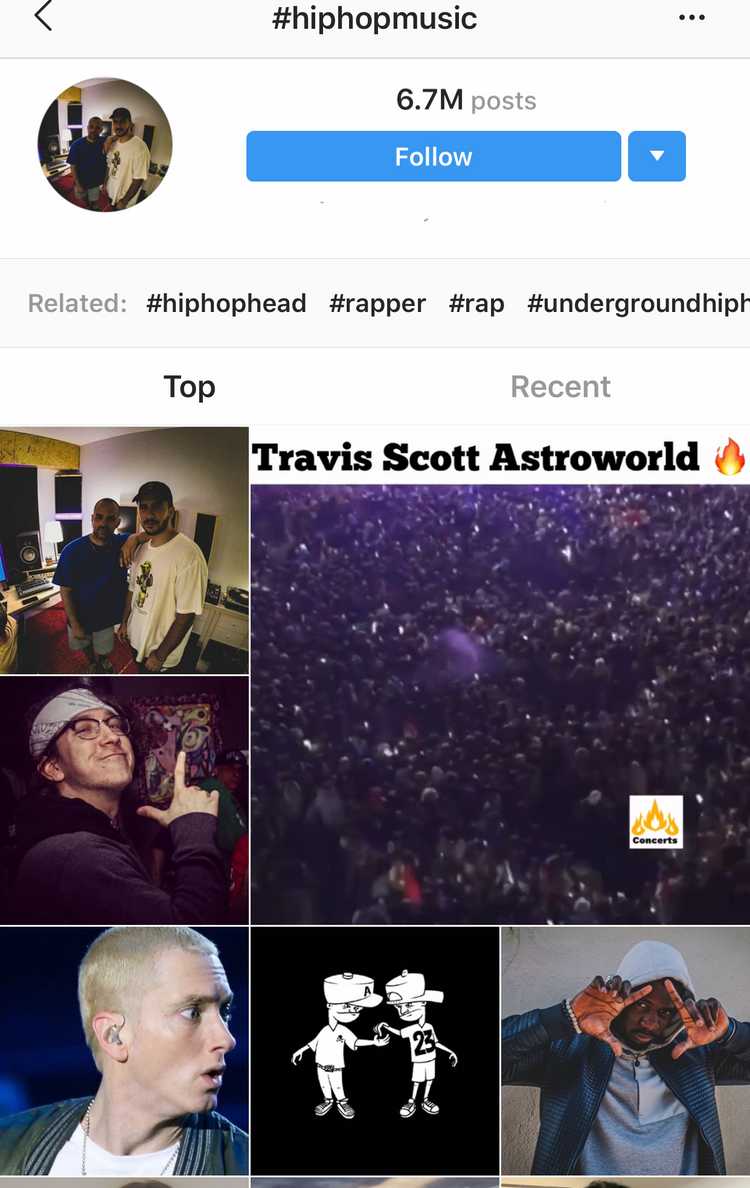 Here is an example of a "Genuine Comment" to post on the Travis Scott trending post.
"Travis has got to be one of the best live performers in the rap game right now, Astroworld will leave behind a legacy FOREVER. I inspire to be as big as Travis Scott one day, go check out latest song and hop on my wave before everyone else!"
There is a formula to a genuine comment that will lead people to your profile and this formula is:
ADDED VALUE TO THE TRENDING POST + RELATING BACK TO YOU AND YOUR MUSIC = MORE PEOPLE CHECKING OUT YOUR MUSIC.
BE CREATIVE. The more creative and genuine you are with your comments the more traffic you will receive back from that comment.
Don't know which hashtags work best for you yet? Try using this strategy on the biggest hashtags we provided in the Bonus at the end of Module 2.
Utilizing Instagram "DM WAVES"
As an artist you likely have a good amount of fans / friends and other artists in your DM's. When you release a new album, song, or music video, send either the link to the release or your Instagram post that relates to new release to everyone in your DM's. This is a quick and effective way to get more eyes on your new release. With the message, send them a question to answer as well. When people are asked a question they feel more responsible to check it out to answer your question. These questions can be:
"Looking for some feedback on my NEWEST release, let me know what you think about it!"
"Experimenting with some new sounds, should I keep going with this sound? Let me know your thoughts!"
If you are sending your recent Instagram post, utilizing this DM wave can be helpful to getting fast engagement on your post as well – which will help the organic reach of the post.
How To DM Wave Your Post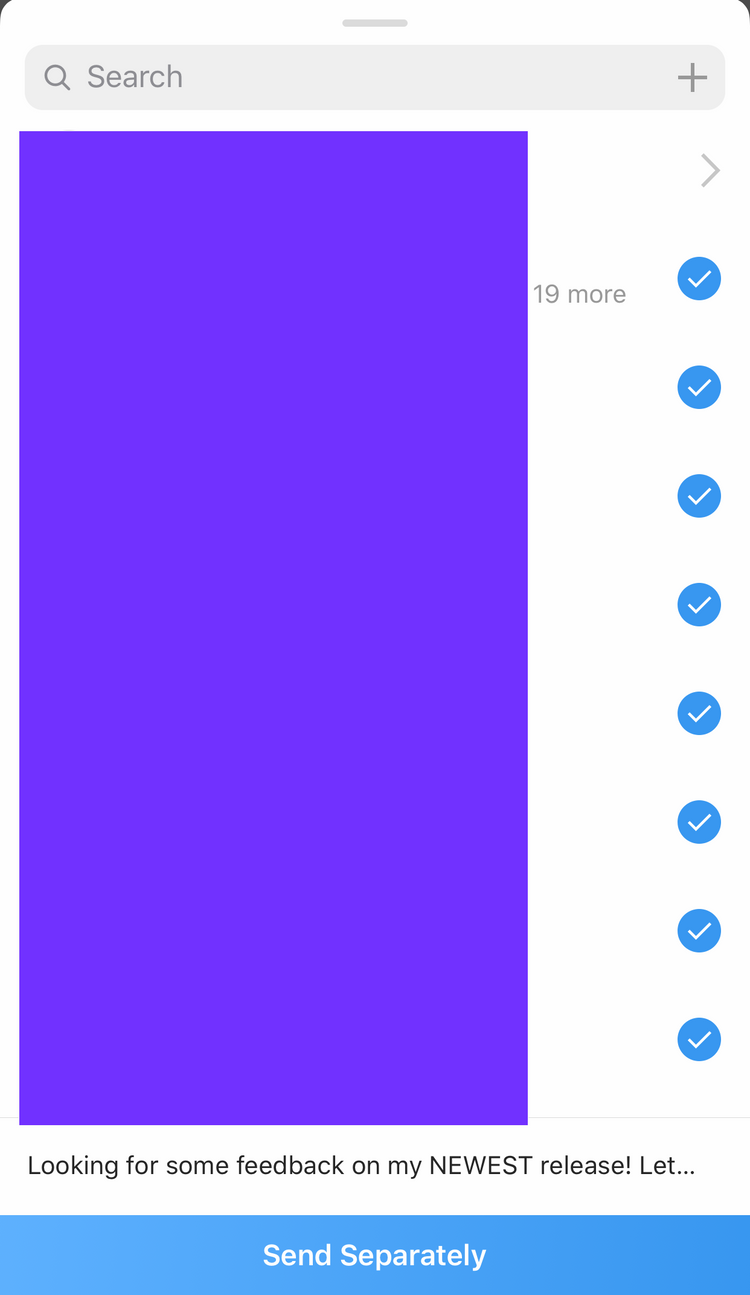 From here you will want to type your message / question in the bottom, click on everyone you want to send the DM to and press send. Simple!
Shoutout For Shoutout
The last effective Instagram Guerrilla strategy is to do Shoutout for Shoutout with artists with similar music and following to you. It is pretty simple to set up, simply DM a handful of artists similar to you and complement one of their songs. Next, ask them if they would be interested in doing a Shoutout for Shoutout with you. We recommend doing story shoutouts because they only last 24 hours on your profile. This means that also only their most engaged followers who are likely to check out your music will see it, and it also won't mess up your feed. Simply design a story post that you want to be featured on their page and have them do the same!
LEAVE A COMMENT