Live Like A King Off Passive Income
Live Like An Absolute King Off Your Music: The Power Of Passive Income
How would you like to be chilling in your crib, getting sent a 4, 5, even 6 figure check EVERY MONTH? This is a completely attainable reality for ANY artist in 2020+. There are thousands of artists with this exact reality right now. With the way royalties & merch works nowadays it's easier than ever to make rap your full-time income, without even becoming a massive artist. If you educate yourself on the business end of things, you can attain this lifestyle.
We aim to teach this method of rap success because it truly is the most rewarding and just overall mind blowing. Below is an example of an artist named Russ, who has been able to achieve this lifestyle independently.
We will explain more in depth about how he was able to achieve this in "The Exclusive release strategy", and even give you an exclusive version of his strategy guaranteed to help you eventually blow up. The strategy also sets you up to be sent checks every month and potentially live off of that alone for the rest of your life.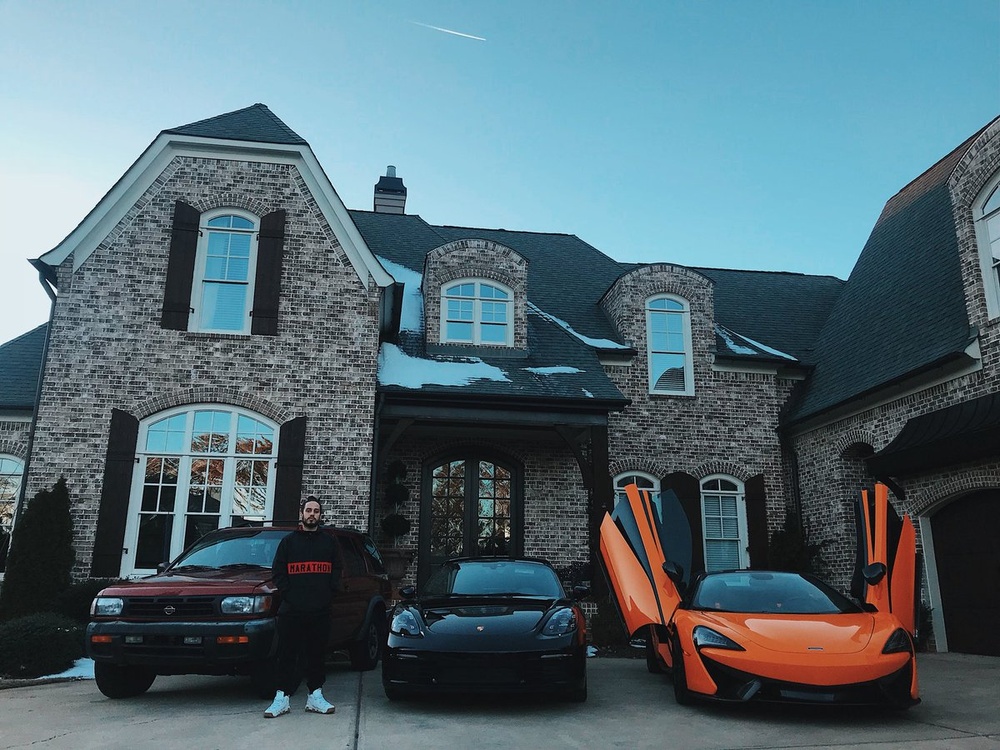 (Russ house & a couple other things…)
Russ details going from making $100 a month to making $100K a month in ONE YEAR.
Source: https://youtu.be/ovc9mcUwK4s
You heard him correctly… he went from $0 – $100k a month within a little over 1 year. And this money is ONLY from his catalog of music, it does not include merchandise sales, or any other revenue.
Monthly Summary of Russ
Tunecore Payouts:
June 2015: $626
July 2015: $1,100
August 2015: $1,500
September 2015: $3,000
October 2015: $4,200
November 2015: $4,600
December 2015: $8,200
January 2016: $16,000
February 2016: $18,000
March 2016: $20,000
April 2016: $45,000
May 2016: $73,000
June 2016: $102,000
Notice how his money per month steadily increased every single month and never dropped? This is pretty rare when executing a plan like he had, but it happened, and it CAN happen to you. Russ is living proof that you can pull in life-changing amounts of money BY YOURSELF with NO label, as the whole time he was doing this, he had no help from a label. You should use this video, and this section as inspiration to start trying to double, triple or 10 times the amount of money you are currently pulling in per month.
In Module 3 we will explain the exact strategy in detail that Russ used to make this happen.
AVOID BAD DEALS – YOU ARE WORTH MORE THAN THEY OFFER YOU.
Source: https://youtu.be/e_7ln2mlQ4E
To get started on the topic of labels and staying independent, read this article we found from
The Street.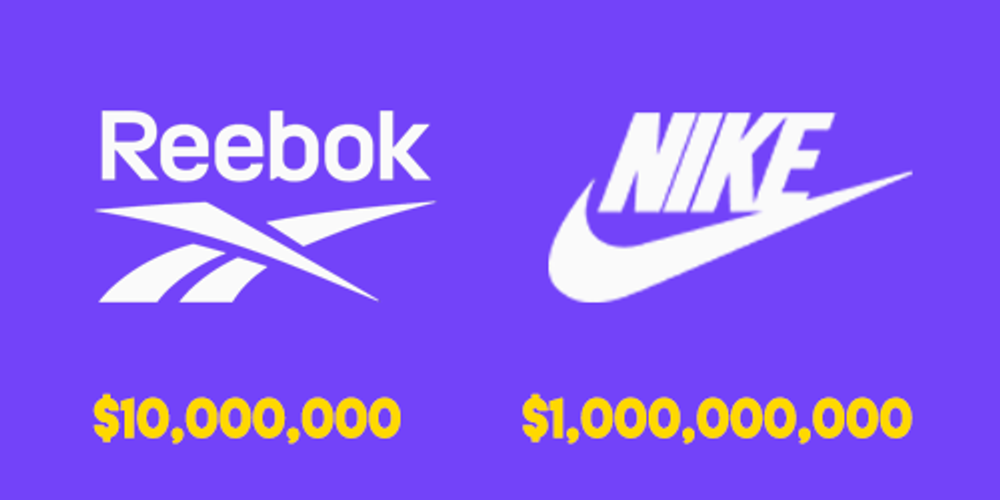 "In 2003, LeBron James was 18 years old, a high school basketball phenom on his way to being drafted to play with the NBA's Cleveland Ohio Cavaliers.
The young James was then forced to make some tough decisions, like which sneaker sponsor he wanted to ink a contract with – Reebok, Adidas (ADDYY) or Nike (NKE) – Get Report .
In an episode of web series "Kneading Dough" that aired Wednesday (see below), James revealed that he met with Reebok first. Then Reebok CEO Paul Fireman wrote him a $10 million check, which he said he would hand over to him right then and there if James agreed to sign with Reebok and not meet with Adidas or Nike.
"I was lost for words at the beginning," James said. "I flew in from Akron, Ohio, Springfield, the projects. Our rent was $17 a month and now I'm looking at a $10 million check."
But, as we all know, he didn't take that check.
"For some odd reason I started thinking," James said. "If he's willing to give me a $10 million check right now, what's to say Nike or Adidas isn't willing to give me $20 million or $30 million upfront or to say that the upfront money isn't even the biggest thing."
He decided to hear from all three companies, taking the advice of his uncles to "never put all your eggs in one basket."
In 2003, James signed a seven-year contract with Nike, said to be worth $90 million. The young athlete received $1 million a year for the first five years. In 2015, James penned a lifetime endorsement contract with the company, which his longtime business partner Maverick Carter revealed to GQ was worth north of $1 billion."
Source: https://www.thestreet.com/investing/stocks/lebron-james-reveals-he-was-offered-10-million-to-sign-with-reebok-but-still-decided-on-nike-14103740

Achieve success in your mind and your money ON YOUR OWN FIRST. This ensures that you will be able to go into a meeting in the future with a record label and SAY NO. In these situations, your power lies in your ability and high level of comfort with saying NO and walking away from the meeting. This is also called your "leverage". You can impress and assert your power over a label by declining their offer with confidence. Obviously this will happen way easier if you are comfortable with the business you have setup for yourself, and are already making good money.
A $250,000 check is extremely appealing if you are only bringing in a couple thousand a month, but always think about how much you are ACTUALLY worth if they are trying to essentially buy your business for $250k. Of course they will always be trying to get the best bang for their buck, which means you are worth a lot more than $250k.

In this section we are going to draw an interesting comparison between 2 seemingly different business models. These 2 models being the classic "YouTuber" VS. a rapper. The ways these 2 types of people make money may seem different to you, but in a sense they are the same. You can learn a lot from analyzing how a YouTuber makes their money.
Since we are on the topic of passive income, both YouTubers and Rap Artists have a chance to bring in massive amounts of passive income.
YouTuber Vs. Rap Artist:
To understand how a YouTuber brings in passive income, we first have to understand how they make the bulk of their money. This is normally through "ad-sense" or monetization. This is where their are advertisements played before the video, which their fans watch and sometimes click on. The advertiser pays YouTube for a chance to be included, and then YouTube takes some of that money and pays it to the video creator. Monetized videos can bring in anywhere from $1 per 1,000 views to $25 per 1,000 views, which is absolutely insane to think about. The amount you are paid per 1,000 views depends on which type of content you are creating (business, vlogs, gaming, family, kids)
This means that EVERY SINGLE monetized video that a YouTube creator uploads will bring them money for as long as it is up. This can be directly compared to a rap artists songs. EVERY SINGLE song that you upload to major platforms has the opportunity to make you money for the rest of your life.
As an example let's take a look at a successful YouTube creator named

 

Logan Paul:

As you can see he currently has a total of 700 videos, that he has made over a period of just 3 years. Think of these as SONGS.
18 Videos | 18 Days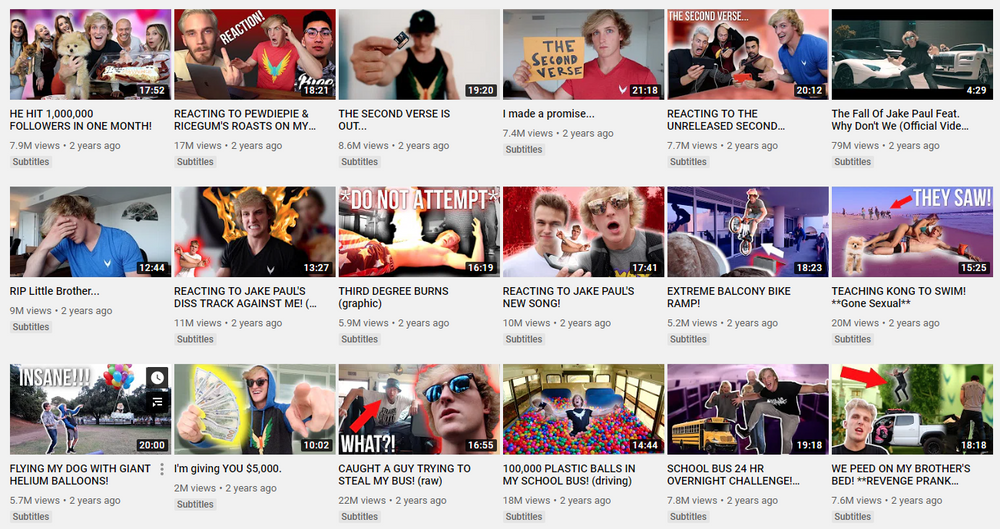 Take a look at the view counts on these 18 videos which were uploaded daily over a span of 18 days. These videos were posted 2 years ago and have most likely reached their peak amount of views by now. The view total of these 18 videos is: 251,800,000‬. This means that JUST these 18 videos have brought Logan a total of $1,259,000 – $6,295,000 by 2020.
Now compare this to any artist, we will use Russ as an example.
Russ owns his entire catalog of music, meaning that songs he made YEARS ago are STILL bringing him money in 2020. Every day Russ's fans wake up and turn on his music during their daily life. This results in Russ getting a certain number of streams every day, month & year. This is how he is able to bring in a multi 6 figure check every single month with zero work except for initially making the song.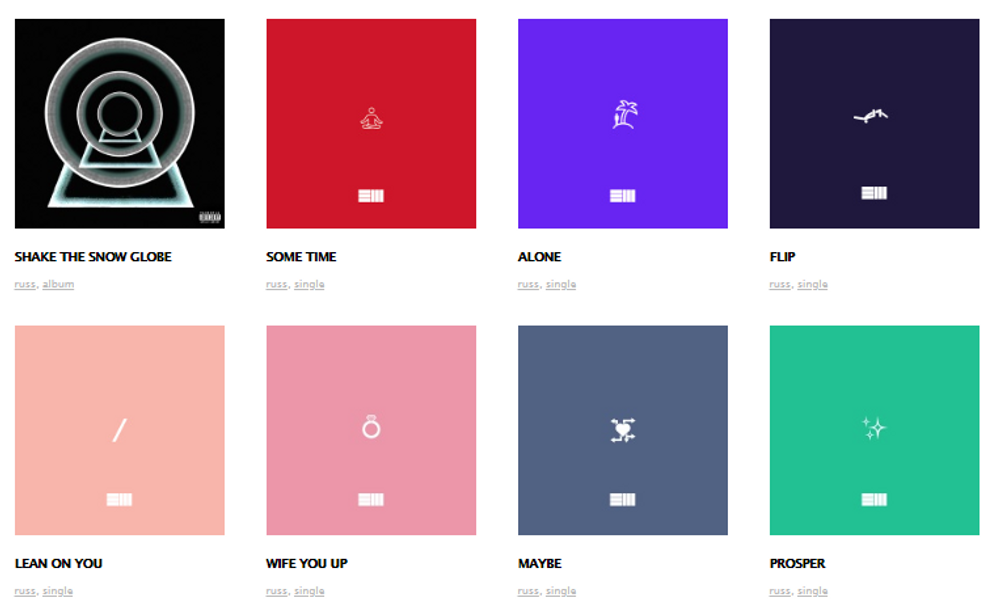 Keep in mind Russ is an anomaly in that he owns his whole catalog, and every song in the catalog he wrote, produced, engineered, mixed, and rapped. This means that he keeps 100% of the money made by every single song.
YOUR GOAL should be to own an extensive catalog of music that is able to provide you with a massive check every month. Once you have that, you can focus on making even more money through touring, and merchandise sales. But the foundation of a strong catalog is an amazing asset to have. This is the exact way you will be able to live your life without barely working in your late 20's til the day you die.
LEAVE A COMMENT